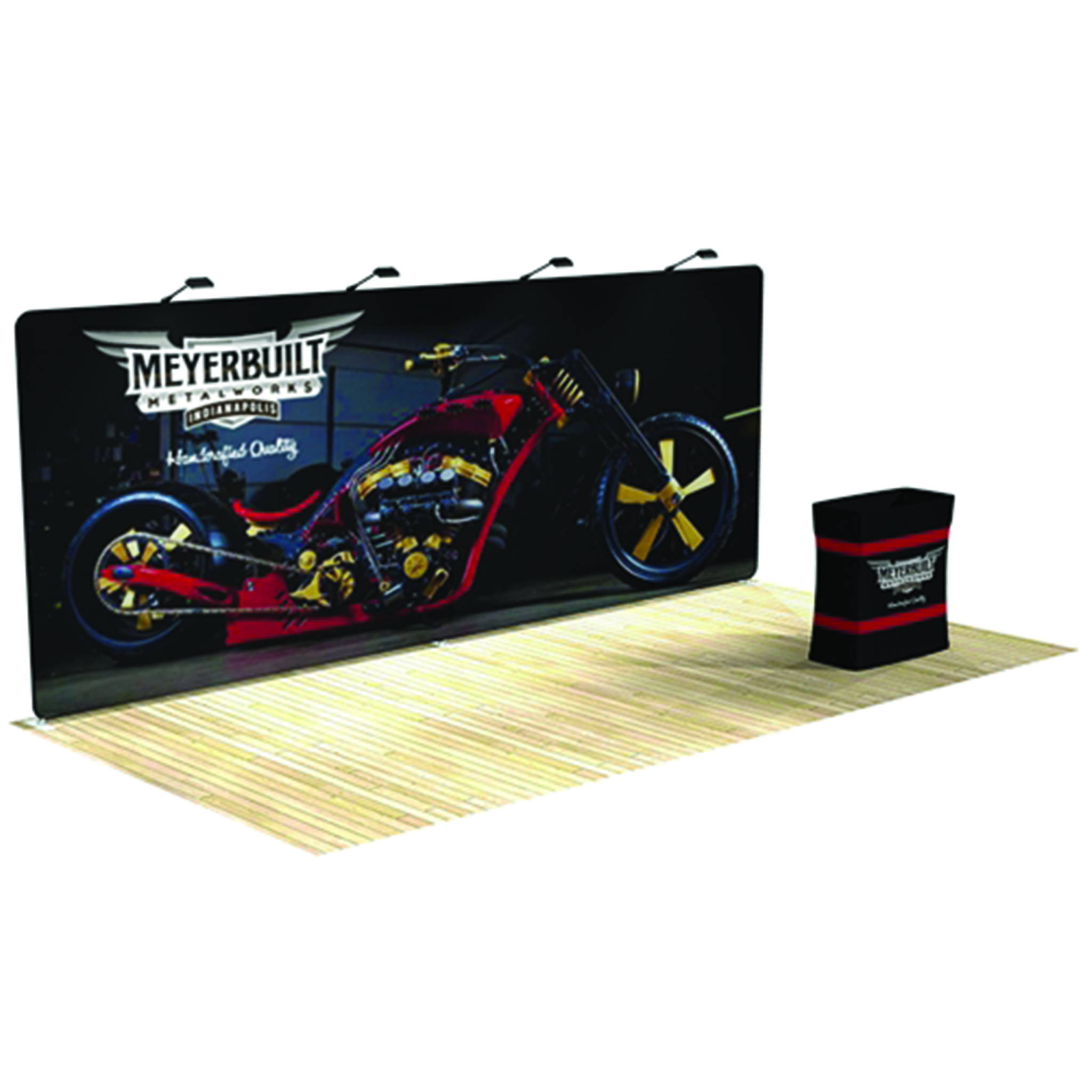 20ft Straight Tension Fabric Display | San Antonio TX

20ft Straight Tension Fabric Displays in San Antonio TX. Also known as pop up display for trade show, pop up display booth, trade show display walls, backdrop banner stands, booth pop and fabric display rack.
Our new 20ft Straight Tension Fabric Display is a great alternative to standard back wall displays. This Tension Display consists of durable lightweight aluminum hardware and high quality fabric, dye sublimated print. With a simple 5 step process to set up, this 20ft display can be set up and ready to go in minutes. Simply slide the tubes together to make the frame and lock in place with a push button snap. Then, with minimal effort, pull the pillowcase-like graphic over the frame and zip it shut. It's as simple as that!